My grocery store of choice would be the superstore. Not that I love that is it always busy, or that I have to have a dollar for a cart. It's just that I am cheap! I have a Safeway a block from my place, but am trying to avoid going there because their prices are higher. This is proven month after month by our local CTV here.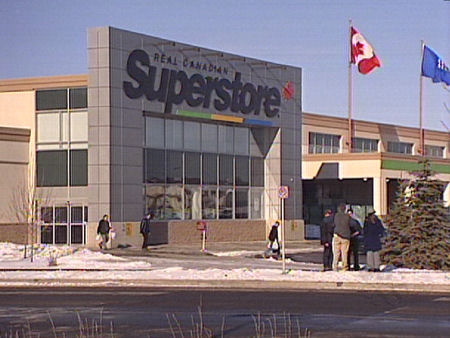 There is also that reward for shopping at a specific grocery store. If you shop at Co-op, you will be rewarded once a year when they send you a cheque. I believe it is more of an apology, "sorry that our prices are insane, heres a couple bucks." Safeway has those Air Miles, that you can collect and get some free trips. Or like me, free gift cards to Starbucks, and the movie theaters.  I honestly don't know what Sobeys has because, I maybe set foot in there once a year due to them having the highest prices. And Superstore…well if you are feeding a family, or you have emptied all the cupboards and fridge and spend that magic $250, you get something free.
We once got a slow cooker, a Presidents Choice brand slow cooker. We didn't even clue in to the fact we would get something free, they just brought it to us. But then there are the people that have that free item in mind the second they step in the door. They are shopping with a goal. They have a cart and a basket. The items they actually need go into the cart, and the filler items are in the basket. These people will watch the register total climb higher and higher. You will see them add or take items off the belt, because they want that item but only want to pay $250 for their total order. And they are always in front of me.
I pick my line thinking that this will move quickly. Yeah right, because that ever happens. I usually wonder, "who is the jerk that left a full basket in this stack of baskets?" Thats usually when they push me out of the way to get another item out of that basket, a $2 item, or maybe $5.
I must say out of everyone in the store that I feel bad for when these people shop, the poor person that has to re-stock the items left in the basket probably has it the worst. How long does that basket sit there? Is there any meat or maybe ice cream in there? Hope not!